The exceptional working relationship between Usain Bolt and his coach, Glen Mills, offers a number of ideas for how you can improve teamwork in your business.
Here at We Grow Businesses, we place importance on teamwork in business. Without teamwork in your working environment, there is an immediate limit on achievement. There is only so much that an individual can achieve without collaborating with other people.
Imagine a simple factory production line, where one worker produces 100 widgets per day.
If we add another, equally productive worker then we can produce 200 widgets per day.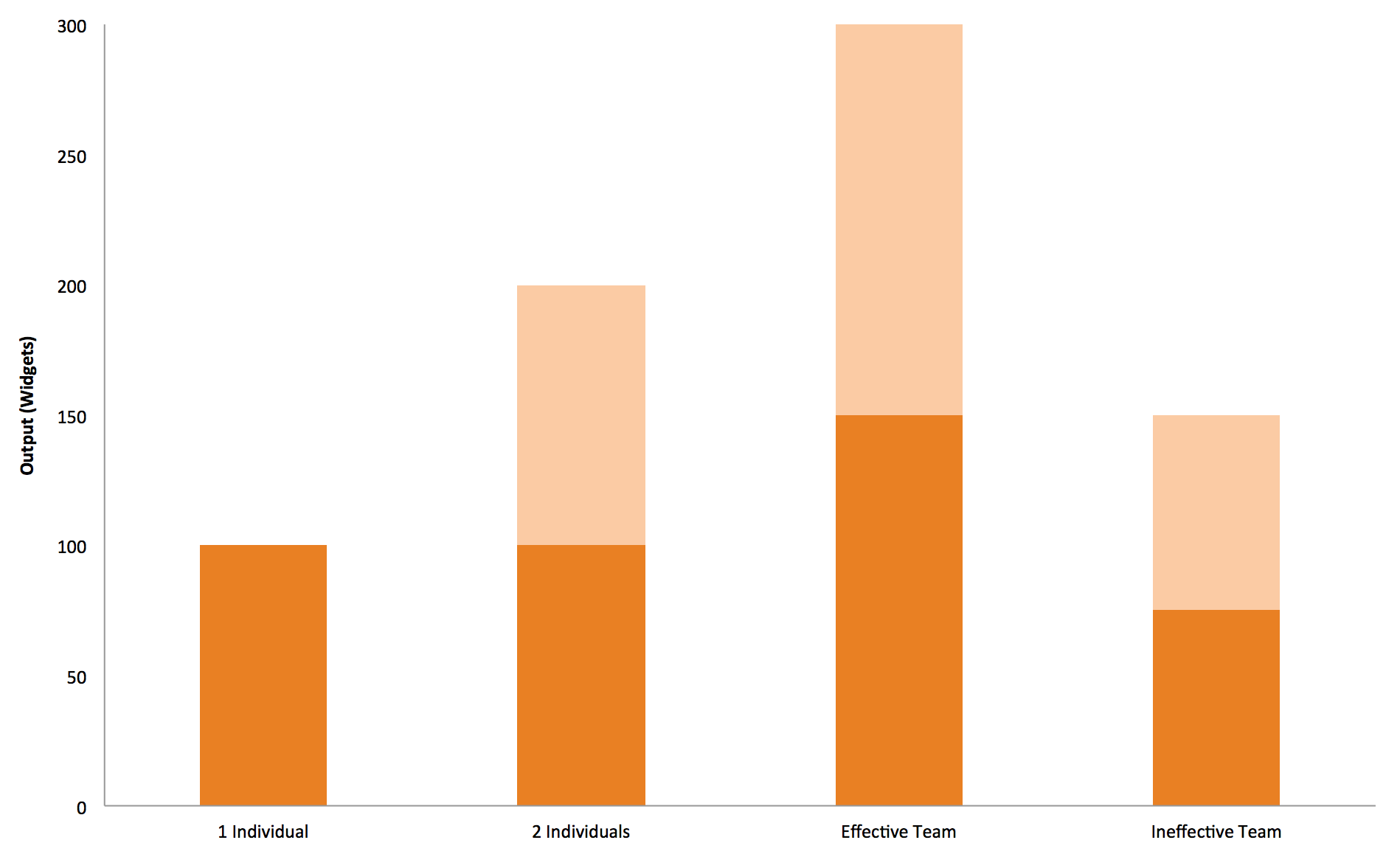 However, if we allow those two workers to talk to each other, to share ideas, or re-design the production line for greater efficiency then they might produce 250, or even 300 widgets per day. This extra productivity is largely due to teamwork in business – people collaborating together for greater achievement.
On the other hand, if our two workers fall out with each other, or one takes advantage of the other, then productivity may fall. Instead of producing 200 widgets per day we might be producing 175 widgets, or even 150 widgets per day. It's virtually unanimously accepted that poor teamwork in business costs money.
If higher levels of achievement in business depend on working with other people then teamwork in business is a key success factor. In this article we're going to look at a shining example of teamwork. We're going to look at the exceptional relationship between Usain Bolt and his coach, Glen Mills. We believe that the teamwork between Bolt and Mills creates a material competitive advantage that goes a long way to explaining Bolt's incredible success. We think there are lessons here that translate into the business world.
Business Case Study: Teamwork On The Track
Usain Bolt needs no introduction. His domination of sprinting on the global stage has set a new benchmark in track and field. Bolt posses a rare combination of physical and mental strengths.
He is 6'5″ tall, which is unusual in sprinting. His height is a disadvantage out of the starting blocks, however this is more than made up for later in the race with a greater stride length than virtually all his competitors.
Bolt also remains mentally composed under extreme pressure, such as Olympic finals. Sometimes exhibited as showmanship before races, he is expert at managing his anxiety levels to maximise performance.
However, Bolt hasn't always been this way. His journey to global domination has not been a smooth ride. It's virtually certain that he wouldn't have achieved as much without his partnership with Jamaican coaching legend, Glen Mills.
Mills is a humble, unassuming, but quietly confident Jamaican. He is a small, portly man, and probably not the kind of individual you would immediately place at the heart of Usain Bolt's support team.
Mills has been coaching Caribbean athletes since the 1970's. Many athletes have flourished under Mills' guidance – Raymond Stewart, 2003 100m World Champion Kim Collins; 2004 Olympic relay gold medallist Aileen Bailey; 2011 World 100m Champion Yohan Blake; and 400m stars Rosemarie Whyte and Jermaine Gonzales.
Let's now have a closer look at the teamwork between Bolt and Mills, and what that can tell us about teamwork in business.
From Teamwork On The Track To Teamwork In Business
In this section we will describe some of the key features of the Bolt / Mills partnership. Next to these features we will describe some ways in which these best practices could be applied to achieve high standards of teamwork in business.
Conclusion
When we see an athlete like Usain Bolt breaking numerous world records at the same Olympic games it's easy to forget about the highly effective team supporting him from behind the scenes. Bolt and Mills have developed a world-class working relationship that allows both men to achieve significantly more than could be achieved by working alone. Fellow athletic legend Michael Johnson also recognises the value of teamwork and specifically the coaching relationship:
They called me a phenomenon, a one-off. But now, more than ever, I believe that running fast is more than just a God given talent. It's a skill that can be perfected by coaching and the application of good technique.
Michael Johnson – Four Time Olympic Gold Medal Sprinter
It's clear that many of the best practices used by Bolt and Mills map across into the business world. Achieving effective teamwork in business is not easy. However, when effective teamwork in business is achieved the results can be revolutionary. If you're serious about becoming successful in business then you need to think carefully about teamwork in business, specifically:
The creation of symbiotic goals.
Defining roles and responsibilities. Then working in accordance with these and with full respect for the parts played by each team member.
Investing material amounts of time in personal communication.
Building intelligent, expert and personalised plans.
A further point to consider is that virtually every professional athlete on the planet uses coaches to achieve maximum performance. They recognise the advantage of an external perspective and the expertise that an experienced coach can bring. Equally, many businesses use consultancy to gain a similar advantage.