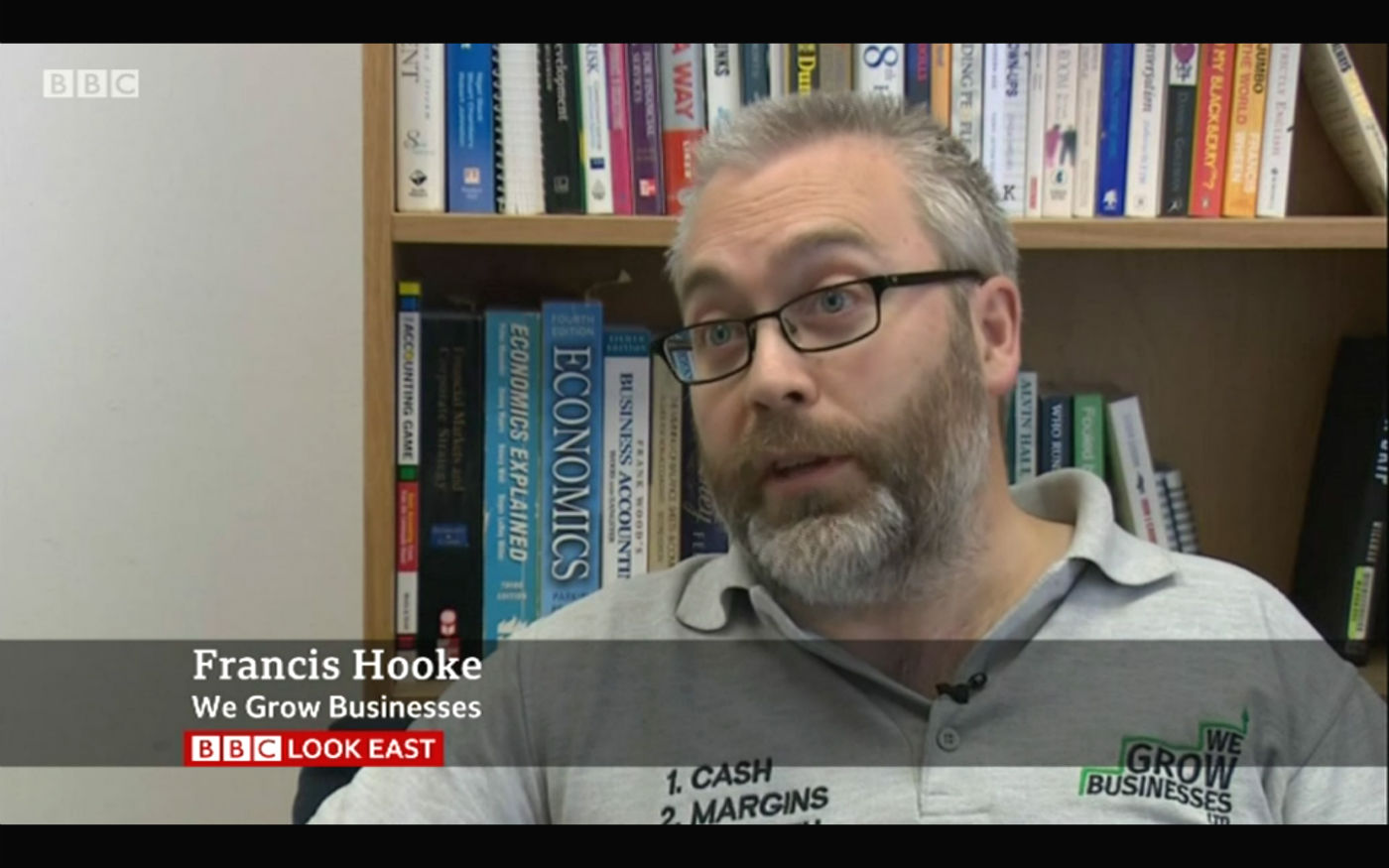 Jeremy Corbyn was in Stevenage on Tuesday 20th August, visiting the Business and Technology Centre. After interviewing Mr Corbyn, BBC Look East reporter Sam Read popped into the WGBL office to hear our perspective on the impact of Brexit on small businesses. We discussed the strategies that small businesses can use to survive and thrive in uncertain times – whether that's Brexit, or anything else.
It's a mixed picture – we have plenty of clients that are doing well, but some who are not.

Some of those that aren't believe that Brexit is a factor. For example, one client sells luxury goods, and believes that economic uncertainty has reduced peoples' appetite to buy premium goods.
Some others work in the construction industry, and believe they have been affected by projects not progressing as expected.

Whilst Brexit might bring more possibilities for international trade, I don't think it will have any direct benefit on the majority of small businesses – certainly if our clients are anything to go by.
Trickle-down effect. For example, if a housing developer is uncertain about what price they will be able to sell some finished houses for, or how they're going to finance a project, that can cause delays. This delays when an electrical contractor (our client) picks up the work.

We recently looking into a product called invoice financing with a construction industry client, and found there was little appetite to lend, whereas in the past that would have likely been possible.

Growing a business is 'one step back to take two steps forwards'. For example, hiring a new person. If you're going to take that step, you need to be in a strong cash position and be confident about your future pipeline of work.
For further thoughts on surviving and thriving in uncertain times, check out our blog post on the impact of Brexit on small businesses.