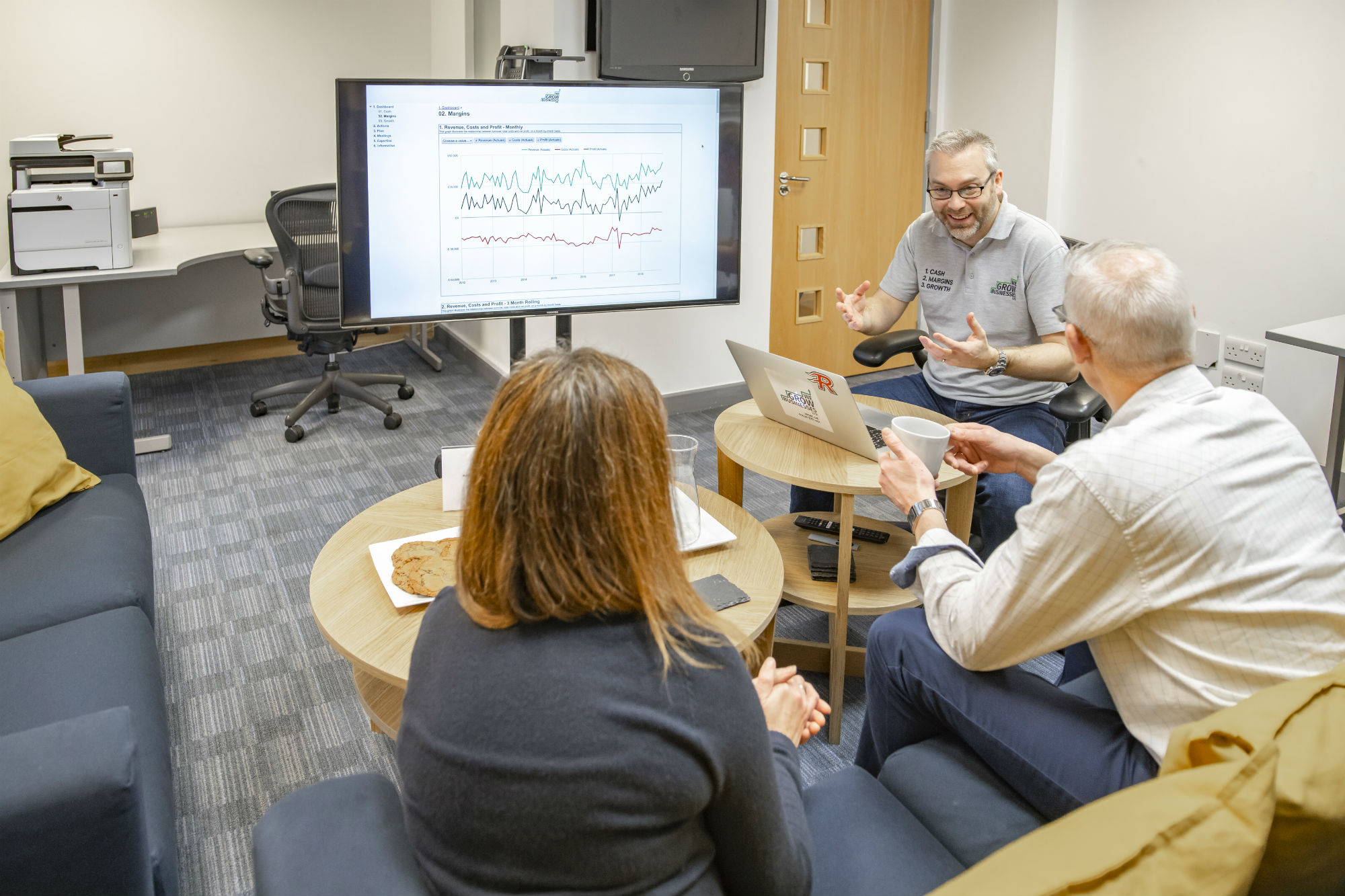 Running and growing a small business can be a fantastic experience!
However, there are times when small business owners don't get the results they want.
This is when our Business Growth Service can really help.
Why is it Difficult to Grow a Small Business?
Knowledge Gap
Most people start a business because they become an expert in a product or service. But being an expert in a product or service doesn't automatically make you an expert business owner. For example, you can be a great chef, but that doesn't automatically make you a great restaurant owner. They are two different activities that need different skills and knowledge.
Too Busy
When people start a business there is often plenty of time to do everything that needs to be done. As you become more successful and have more customer/client work to deliver, so there are less hours available in the day to do things like improving systems. With less time available to improve things, it can take months or even years to make a small amount of progress.
Worries
Even if you have family, friends and staff around you, it's not always possible to talk to them about your business problems. Running and growing a small business can be a very tough thing to do, and this can take its toll. You can feel like you don't have anyone to talk to, and at times you can feel like you have the weight on the world on your shoulders.
Our Business Growth Service is a simple, flexible and low-cost way to overcome the problems that hold you back.
We meet with you once or twice a month – either face-to-face or online.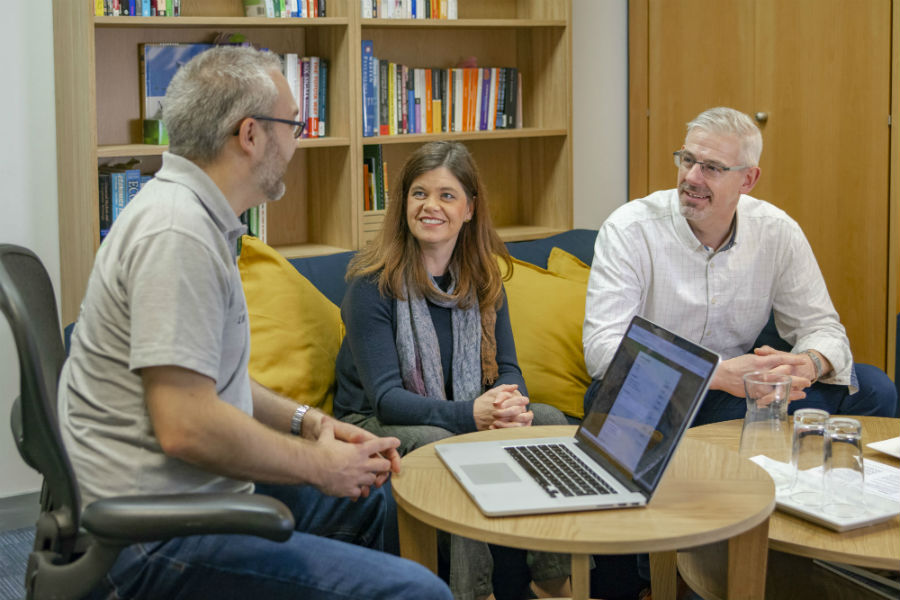 Knowledge Shared
Every month we review your business performance with you. We begin with your financials and key performance indicators such as your leads and sales. We use graphs and benchmarks to help you to understand how your business compares to other small businesses. As we discuss your business we share knowledge, e.g. how to generate more leads.
Held to Account
At our meetings we review plans and agree a prioritised list of actions. We think carefully about what you spend your time doing to cut waste, improve efficiency and delegate where possible. Agreeing actions creates a sense of accountability, which accelerates progress. We help you strike the right balance between working 'in your business' and 'on your business'.
Problems Solved
Our meetings give you a chance to discuss whatever business problems are on your mind. We then work together to solve your problem and move your business forwards. Whilst every business is unique, the problems that small business owners face are rarely brand new. The chances are we've seen your problem before and know how to solve it.
Average client turnover increase (£) after one year:
Average client turnover increase (%) after one year:
Average client net profit increase (£) after one year:
Couldn't recommend Francis and the team highly enough. They gained a very quick understanding of my business plan and pushed me in directions I would not have otherwise considered. They also helped get my sales pipeline organised and I am now able to quickly analyse every aspect of my business pipeline for effective planning and resourcing.
★★★★★
Graham Frawley
We've been trading for 25-years and doing very well, but with thanks to input from We Grow Businesses over the last 2-years we have grown and continue to grow significantly. Like 40%!!! … Starting to work with We Grow Businesses is the best decision I've made in a very long time and I would recommend any other small businesses to do the same!
★★★★★
Melanie Lord
Option 1 – One Meeting Per Month
The best option if you're keen to grow, but are struggling with workload and time pressure.
Includes:
✔ 1 x One Hour Meeting Per Month
✔ Ad Hoc Support
✔ Advanced Tools
✔ Free Accounting System Setup
Option 2 – Two Meetings Per Month
The best option if you are able to take on more actions, and therefore make faster progress.
Includes:
✔ 2 x One Hour Meetings Per Month
✔ Ad Hoc Support
✔ Advanced Tools
✔ Free Accounting System Setup
Free Accounting System Setup
Accounting systems are key to business growth. If you don't have one then we'll help to set one up – for free.
The system that we recommend is Xero.
Terms and conditions apply.
Flexibility and Peace of Mind
If you have any questions about our Business Growth Service then please don't hesitate to contact us.