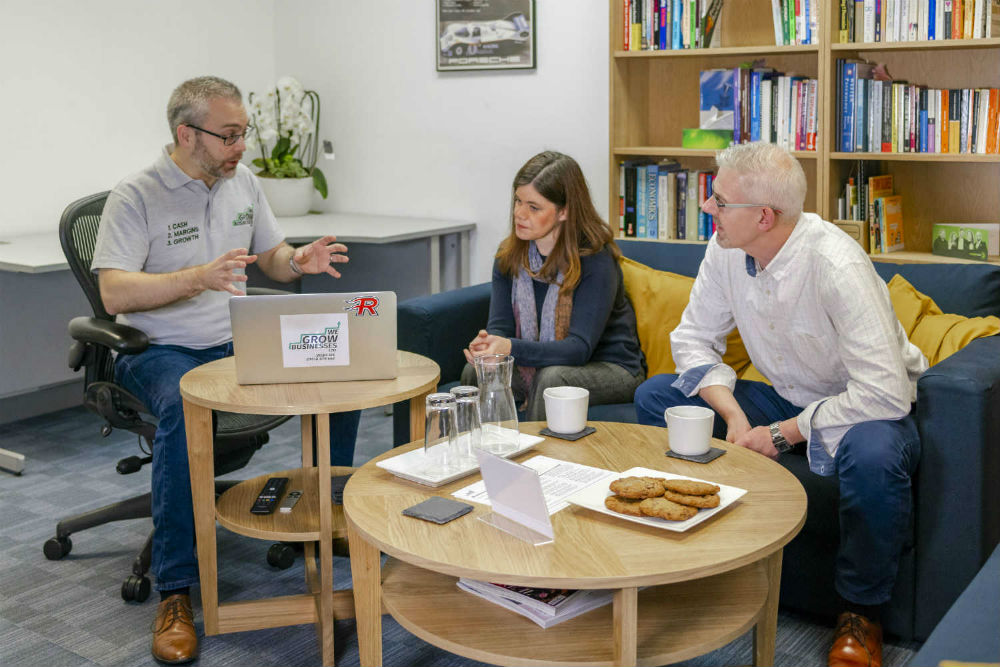 Growing a small business can be challenging. Our Free Business Growth Health Check can help.
Spend an hour with our team to get expert advice on how to move your business forwards.
Completely confidential. No preparation needed. No pressure to buy.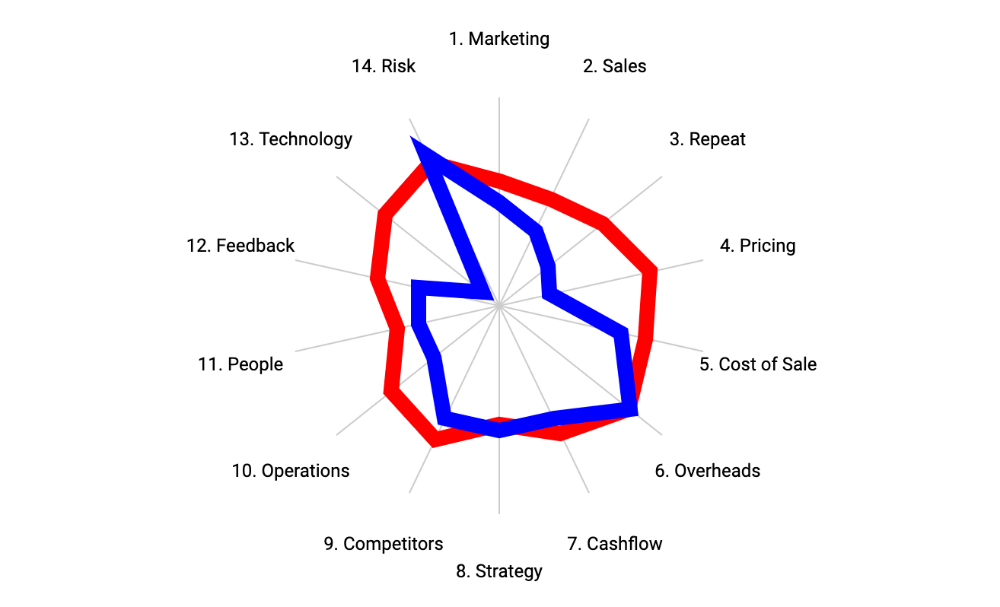 We ask you 14 simple multi-choice questions. Then show how your scores compare to other small businesses.
Your scores are plotted on a radar diagram. We can easily see how your scores (in blue) compare to the average scores for everybody else (in red).
The topics that we discuss cover everything from marketing to risk. This is a fast and simple way for us to find out how you're running your business.
As we work through the questions we provide advice. At the end we give you a copy of your radar diagram to keep.
You are very welcome to visit our office in Stevenage, in Hertfordshire for your health check. Watch the video to see what it's like.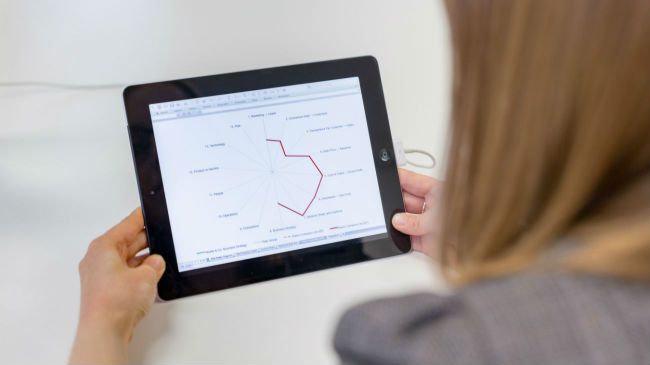 If Stevenage isn't convenient for you, or you would rather save the travel time, then our health check can be run online really easily.
Francis gave us a really useful 360 degree view of our agency; both what was working well and areas we could improve. He explained everything really clearly and it highlighted where we needed to focus our efforts in order to scale the business. We now work with WGB monthly and it's really exciting to see our agency have some strategy and structure as we grow.
★★★★★
Roland Gurney
I recently undertook the Free Business Growth Health Check. I thought I'd made little progress. Francis was able to show me where I was making progress, how much I'd moved forward and where to direct my efforts to improve in other areas too. Well worth taking the time to check in with the team to make sure you're heading in the right direction!
★★★★★
Gwen Roby Smith
If you would like a Free Business Growth Health Check then click here to contact us, or use the tool below to browse availability and book online.