Growing a business can be complicated. Our Free Growth Health Check can help. Get expert feedback on your ideas and advice to overcome challenges. Watch our video to see what it's like.
During your health check we will ask you 14 multiple choice questions. Your scores will be plotted in a circular graph (called a radar diagram), as shown. Your scores are shown in blue.
We have run this exercise with over 200 other small businesses. The average scores of other small businesses are shown in red.
By comparing your scores (in blue) with the scores of other small businesses (in red), we can give you more objective feedback.
We do lots of benchmarking at We Grow Businesses Ltd. Our health check is a great introduction to this technique. We believe that data-backed advice is better than just giving subjective opinions.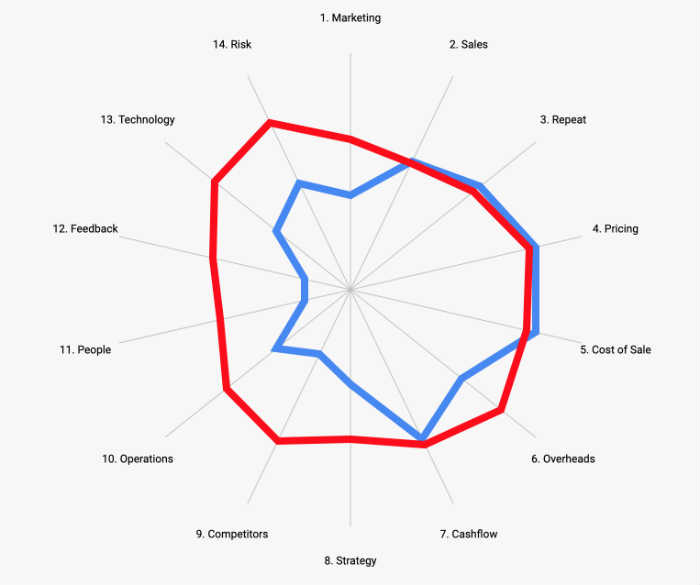 If you would like a Free Growth Health Check then click here to contact us, or use the tool below to browse availability and book online.