We provide measurement, accountability and expertise. Our clients make rapid progress. On average, they increase turnover by £70,718 year-on-year (58.58%), and increase net profit by £48,875.
We run two scheduled meetings with our clients each month – a face-to-face meeting, and a mid-month phone call.
The face-to-face meeting is typically held at the client's premises or a mutually convenient location. We review of financials, key performance indicators (KPIs), and plans. We discuss any areas of interest (e.g. staff, systems, competitors, etc). We agree actions and targets for the month ahead.
The mid-month call is used to check progress of actions, discuss any new matters that have arisen and quickly check the latest financials and KPIs.
2. Graphs and Benchmarking
We continuously measure our clients' business performance because we believe this is fundamental to providing good advice.
We use benchmarking to show our clients how their performance compares to their peers and high-profile success stories.
We maintain one simple 'waterfall' plan. This maps out key activities, when they start and when they finish.
Our plans project five years into the future, but also cover near-term detail. We might map out the main steps to hiring a new member of staff in the next few months, but also the longer-term changes, e.g. opening a new branch.
We hold our clients to account against these plans each month, ensuring that key growth activities are starting and finishing in accordance with the plan.
In addition to meetings, analysis and plans, we also undertake further actions to help your business succeed.
This might include helping to set up an accounting system so we can measure your business performance, or setting up a customer relationship management system (CRM) to help boost your sales conversion rate.
Additional time is available where required at the prevailing hourly rate for the activities undertaken. Our pricing structure reflects the fact that larger businesses tend to be more complex than smaller businesses, and involve greater risk. Clients can choose whether the service is delivered face-to-face or via telephone, Skype, Facetime, etc. If face-to-face is selected then travel costs are payable at £0.45/mile from our bases in Hertfordshire. Travel time is ignored from the guaranteed minimum time commitment – you will receive the same amount of consultancy time, regardless of your location and how much time we spend travelling to meet you.
If you want to rapidly accelerate your business growth, then working with us is a simple two-step process:
1. Free Health Check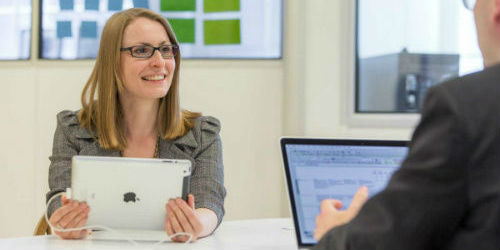 With some amazing visuals and the latest technology, we will show you how to grow your business as rapidly as possible.
2. Business Growth Service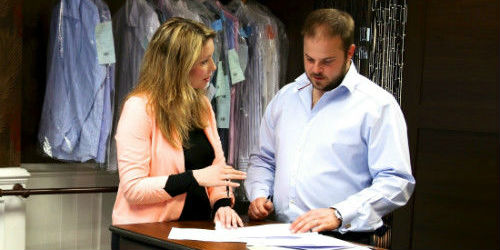 If you have any questions about our Rapid Business Growth Service, or want to book a Free Growth Health Check then contact us.